Summer 2014 - Youth Week!

---
Summer at HY5 will be going out with a bang! It's Youth Week, which means that not just Sunday night but every night from Sunday to Wednesday there will be dinner, games, small groups, worship, and an "after hours" activity! The Rev. Sarah Miller, last year's #preacher for middle schoolers at Warren Willis, will be our very special guest for the week. Then we close out Youth Week and say goodbye to the summer on Thursday night with a VIP access pool party. We'll start each night at 6:00 pm. It's gonna be a week to remember.



---
---
Here's the line-up for each night's "after hours" activity. Cost includes dinner for the evening. Wanna pay for the whole week? No problem. It's only $45, saving you $10 on the week's events. Got more than 2 youth in your family? Then purchase our family youth week pass for only $100.

Sunday: Putt-Putt at Evie's Golf • $10 per person.
• Pick up at Harvest at 10:00 pm.

Monday: Scavenger Hunt • $5 per person.
• Pick up at Harvest at 9:30 pm.

Tuesday: Bowling at Sarasota Lanes • $15 per person.
• Pick up at Harvest at 11:00 pm.

Wednesday: Inflatable Games • $15 per person
• Pick up at Harvest at 9:30 pm.

Thursday: #HY5SUMMER14: The Last Blast -
We will go to Saturn 5 Family Entertainment at DeSoto Square Mall. Use the Macy's entrance for easiest access. We are meeting there at 6:00 pm. We will have pizza, laser tag, and video games. Pick up is at DeSoto Mall at 8:00 pm. Cost is $15.
If you have questions, email JE Allen at
jallen@harvest-umc.org
, or Sydney Maxfield at
smaxfield@harvest-umc.org
.
Share the Love!
Tag us in your pics this summer on instagram and twitter at #HY5SUMMER14

---
Powered by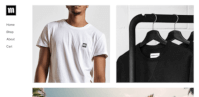 Create your own unique website with customizable templates.