LOVE SERVES
As we "love out loud" during youth week 2016, we will be putting together UMCOR health kits during worship on Wednesday. Health kits provide basic necessities to people who have been forced to leave their homes because of human conflict or natural disaster. Health kits are also used as learning tools in personal hygiene, literacy, nutrition, and cooking classes.
Dear children, let's not merely say that we love each other; let us show the truth by our actions


Here's where you come in

You are invited to bring the following items with you to worship TONIGHT (Wednesday). We will combine each item with a few other items that we have already purchased to create the health kits together.

1 hand towel

15 x 25 inches to 17 x 27 inches;
Kitchen, cleaning, and microfiber towels not acceptable.

1 washcloth
1 metal nail file or nail clippers
1 toothbrush

Adult size only;
Do not remove from original packaging.

$1.00 to purchase toothpaste
Powered by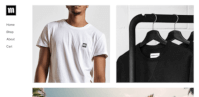 Create your own unique website with customizable templates.