LOVE OUT LOUD - Youth Week 2016
Monday - Scavenger Hunt

Monday evening we split into teams and headed out with a camera and a list of photo opportunities; this is what we brought back with us!
**Note from the judge: I make no claims of perfection, if you think that one of your group's photos is missing, or it is assigned to the wrong category, let Brad know before 4 PM Tuesday. Also, just because an image shows up here does not mean that it received full points!**
Follow these links to see the other categories:
100 point photos
300 point photos
500 point photos & "Only 1 group can win" photos
Videos
Reenacting a scene from a Disney movie
A three-legged race
Acting out a dramatic earthquake scene
Singing the theme song to a television show
Doing something kind for someone not in your group
Powered by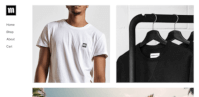 Create your own unique website with customizable templates.