LOVE OUT LOUD - Youth Week 2016
Monday - Scavenger Hunt

Monday evening we split into teams and headed out with a camera and a list of photo opportunities; this is what we brought back with us!
**Note from the judge: I make no claims of perfection, if you think that one of your group's photos is missing, or it is assigned to the wrong category, let Brad know before 4 PM Tuesday. Also, just because an image shows up here does not mean that it received full points!**
Follow these links to see the other categories:
100 point photos
300 point photos
​
videos
Hardest - 500 points
Only one group earns points - 500 points
Most people not in your group in one photo

The largest plant

Most live animals in one photo

The highest numbered road sign
Powered by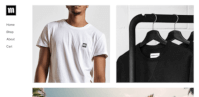 Create your own unique website with customizable templates.