LOVE OUT LOUD - Youth Week 2016
Monday - Scavenger Hunt

Monday evening we split into teams and headed out with a camera and a list of photo opportunities; this is what we brought back with us!
**Note from the judge: I make no claims of perfection, if you think that one of your group's photos is missing, or it is assigned to the wrong category, let Brad know before 4 PM Tuesday. Also, just because an image shows up here does not mean that it received full points!**
Follow these links to see the other categories:
100 point photos
500 point photos & "Only 1 group can win" photos
​
videos
Harder - 300 points
| | |
| --- | --- |
| With a dog | Searching for treasure in the garbage |
A live farm animal

Everyone playing a musical instrument

With a mannequin

Your reflection in something not a mirror

Replicating a statue's stance

Playing tennis

Ordering from a fast food restaurant

Dressed in team apparel

With a large cross

Inside a pitched tent

Jumping on a trampoline

An out-of-state license plate

In the stands of a stadium

Having a water balloon fight

With another scavenger hunt group

Drawing with sidewalk chalk

Climbing a rock wall

Playing a board game
Powered by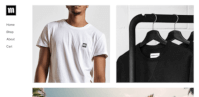 Create your own unique website with customizable templates.