Harvest Youth Banquet: Sunday, May 1, 2015 at 5:00 pm
The HY5 Banquet is time for our families to celebrate what God has done this year in the lives of our students. Each student will be individually recognized, and the seniors will be specially recognized. All family members are invited to attend (parents, close friends, grandparents, and siblings). The cost is $7 per person with a family maximum of $25. Please register your family below. Contact Brad Baten if you have any questions: bbaten@welcometoharvest.org or 941.907.7333 ext. 15
---
BANQUET TO DO LIST ALL PARENTS:
By 4/26: register and pay for your family to attend the banquet

Parents, write a card or letter to your student and bring to the banquet
SENIOR PARENTS:

By April 26: register you and your family at hyfive.org to attend the Harvest Youth End of Year Banquet
By May 1:
· Students prepare advice to share with younger Harvest Youth students at the banquet (this must be written out in advance).
· Parents, write an encouraging card or letter to your student to bring to the banquet.
· Prepare senior personality table belongings, awards, etc. to display on senior table.
· Arrive to the Harvest Centre at 4:45 PM to set up senior table.
Powered by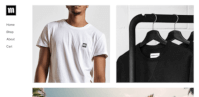 Create your own unique website with customizable templates.