ABOUT HARVEST YOUTH!

Harvest Youth is for all 6th-12th graders! We meet every Sunday, 5:00-7:30pm!
It is designed to fuel passion in the heart of teenagers and help them begin to take ownership of their faith through our five core values:
believe, belong, live, love & grow.
​
We have a strong desire to partner with our parents and give them resources to succeed at home.
​If you have any questions, email our youth minister, Ginny Newton at
gnewton@welcometoharvest.org
connect with us!
These are the ways we communicate with our youth and parents. Make sure you're connected!
​
Join our email list
to receive a weekly update of the latest Harvest Youth events & info.
Join the Harvest Youth
facebook group
.
Join our Remind texts by texting @bbllg to 81010.
Check us out on Instagram at harvest.youth.
Check out our events below or visit out Events page to find out what is happening next at Harvest Youth!
2019 EVENTS
FEB 10 - APR 14 2019 | CONFIRMATION CLASS, 7th grade and up!
FEB 15-17 | WINTER RETREAT,
Riverside Camp in LaBelle, FL. Registration closed Jan 13, 2019.
We will still have Harvest Youth on Feb 17!
FEB 18 | DEADLINE FOR BOTH MISSION TRIPS AND WARREN WILLIS (below)MAR 1-2 | CONFIRMATION RETREAT
(required for all confirmands)
APRIL 2019 | RISING UP STARTS
APRIL 28 | CONFIRMATION SUNDAY
MAY 5 | END OF THE YEAR BANQUET
MAY 10 | BRADENTON MARAUDER'S GAME! Info to come.
MAY 19 | GRAD SUNDAY
JUNE 10-15 | WARREN WILLIS CAMP
,
Register here by Feb 18!
JUNE 24-28 | VBS
- volunteer registration opens in Jan 2019
JULY 2019 | YOUTH SUNDAY, TBD
JULY 7-10 | MIDDLE SCHOOL MISSION TRIP
, Riverside Camp in LaBelle, FL.
Registration closes Feb 18, 2019.
CLICK HERE FOR MORE INFO
AND REGISTRATION!
JULY 21-26 | HIGH SCHOOL MISSION TRIP
, YouthWorks in Chattanooga, TN.
​ Registration closes Feb 18, 2019.
CLICK HERE FOR MORE INFO
AND REGISTRATION!
AUG 18 | YOUTH GROUP OPEN HOUSE, PARENTS TO ATTEND!
---
Harvest UMC | 14305 Covenant Way LWR, FL 34202 | (941) 907-7333
Powered by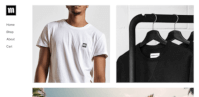 Create your own unique website with customizable templates.